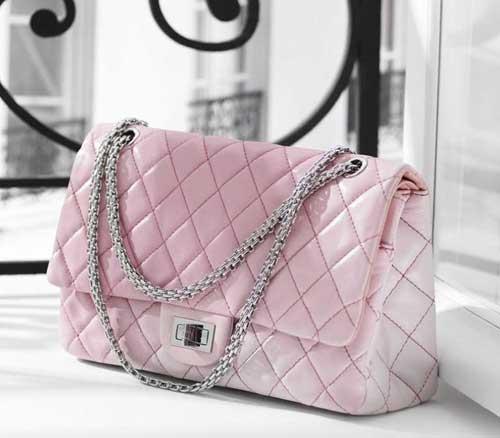 The bag shown above is Chanel's Sumptuously Flirty Fabric Quilted Summer Handbag. This bag was a past season handbag and is now discontinued. You may be able to find one, but it will be a very difficult find.
The colors and texture of this particular Chanel handbag make it unique. The pinkish red color of this bag is one of a kind from Chanel. Very seldom will one be able to see Chanel produce a bag with such an unorthodox color. The color is a great elegant light pink rose color that is ideal for summer. Not only is the color a unique trait of this handbag, the texture is quite a unique trait as well. Chanel is known for using a leather body on their handbags with an exception to this particular bag. Believe it or not, this bag is composed of a fabric body. That is quite unusual from Chanel.
Overall though, I got to say that this is a gorgeous bag. Anything that Chanel produces is always good!