Season after season, it seems that a lot of the "it" bags that have exploded onto the scene have trended more to the minimalistic side of things; smooth leathers, austere, boxy designs, and sturdy, logo-free cross-body bags have ruled the runways for several fashion cycles now. However, that is not to say that those of us who love a bit of embellishment have to do without.
Many designers are creating some of their most popular bag designs in several permutations; while there are still more austere, minimalistic leather versions of a bag, there are now also some highly-embellished, (often) limited-edition versions of the same bag that will play to a whole different market or perhaps to the same market on a different day.
One of the best examples of this is Fendi's Peekaboo bag. The Peekaboo bag, part of the Spring 2015 collection, has been spotted on the arms of celebrities and laypeople alike since its inception. While it is the very definition of a sturdy, practical satchel, it has a playful side as well.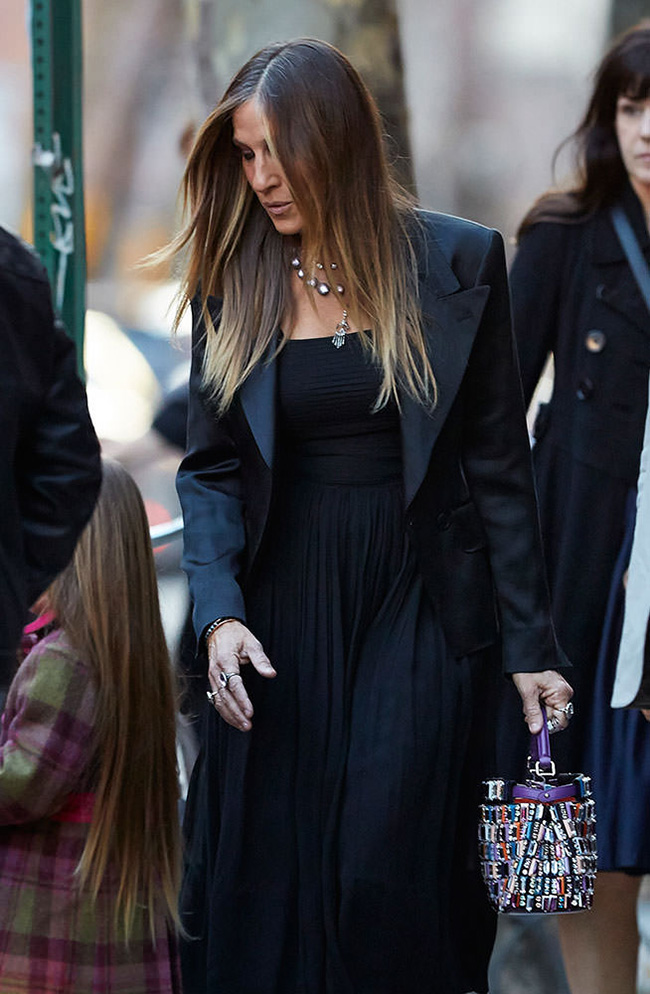 The Peekaboo bag also comes in a heavily-embellished beaded version, one with embroidered orchids, a jewel-encrusted version, and many, many more. Recently, Sex and the City actress Sarah Jessica Parker was spotted on her way to a semi-formal event with a jewel-encrusted version on her arm, and we have to say, we love the look.
Whether you're not quite ready to give up on your love of clean minimalism or have been itching to try something that packs a bigger punch, Fendi has got you covered with the Peekaboo.