Celebrities are used to being in the limelight. The constant media scrutiny of everything they do, eat, or whom they associate with is an endless source of fodder for the pages of gossip rags everywhere. Naturally, it follows that their fashion choices are going to be a pretty hot point of interest; hence the entourage of stylists, personal shoppers, and other people trailing behind in the wake of their glamour. That's not to say that they get it right every time, just that they've certainly got all of the elements working for them to get it right most of the time.
However, every once in a while, a celebrity steps out wearing something that really and truly takes your breath away…and we mean that in a good way. Here, we take a look at two celebrities who've nailed it. These celebs have managed to completely nail their handbag games to the point that one begins to wonder if the bags and outfits weren't sold as a matching set.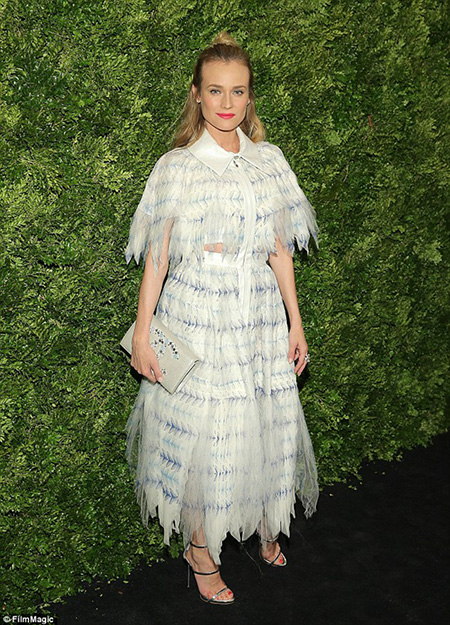 Diane Kruger — The Chanel Flap Clutch
We think that this look that Diane Kruger wore to the Museum of Modern Art's 8th Annual Film Benefit is perhaps the most perfect bag-dress pairing we've seen. While we certainly aren't fans of matchy-matchy dressing on anyone, Kruger's feminine, floral-embellished logo clutch perfectly complements her look, picking up just enough color from her dress to harmonize it without upstaging it. Also, we hear that she doesn't use a stylist; rather, she chooses all of her own clothes and bags. If this is true (and even if it's not), Bravo!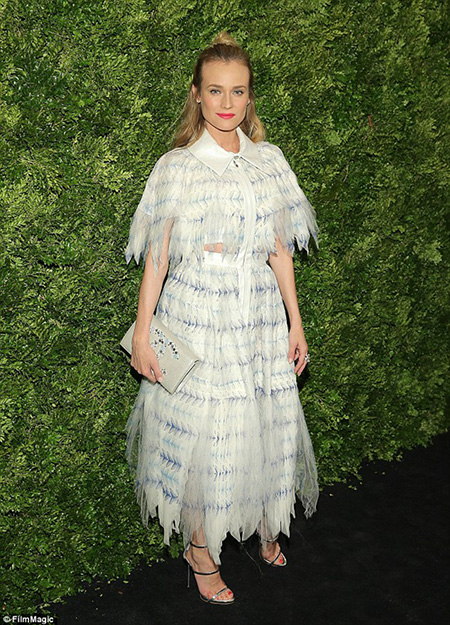 Jessica Alba — The Alexander McQueen Mini Heroine Satchel
In contrast to Kruger's red carpet look (but every bit as on-point), Jessica Alba has hit the perfect note with her casual look as she spends the day out and about with her daughter. Her military-inspired pants and tough, studded belt against a plain white tee meld perfectly with the textured detailing and color story of the McQueen Mini Heroine. What's even better is that the bag can be worn cross-body, so Alba can have her hands free — something that busy moms everywhere can appreciate!