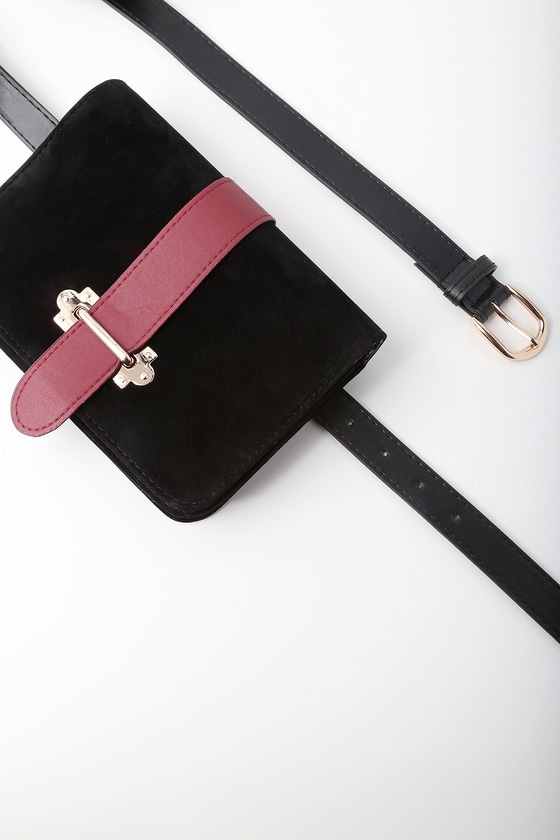 MARIELLA BLACK BELT BAG - Lulus
Are Belt bags the new Fanni Packs we have been waiting for? The trendy cousin that would put your cruising travel Aunty to shame in Fanni fashion? I see it, and I like it. I have always thought the concept of the fanni pack was amazing. My belly can hold everything, giving my shoulders a break from the strap digging into the skin. The needing to adjust the placing of the strap or giving up and simply holding the bag itself, losing a free hand. Yet, the idea of the fanni pack would remind you of the crazy wild times of the late 70s early 80s, where we hope some of its fashion trends won't come back.
So does this mean the fanni is coming back? In a way yes, a more effective versatile design. Instead of the tradition fanni pack where the pack is attached to the pack, these comes in different designs. It could be detachable and transform into a separate clutch and belt. Instead of the old school vinyl material it could be made with straw or animal skin. Did I mention because it's a belt, the material of the strap can be endless as it's the pants holding the bag up and not a thick nylon strap.
It's the summer and that means summer vacation time. If you're looking to travel, hands free style, try the belt bag. The more fashionable cousin of the fanni pack.