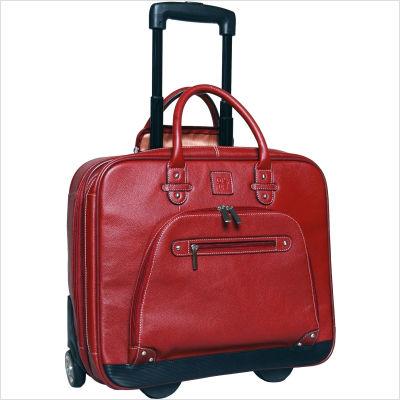 I have been looking for one of these for quite some time. I think this is perfect for using at work. I hate carrying my heavy handbag full of paperwork every day. I needed a solution! So, I did some searching and found one of these suckers made by Clark and Mayfield!
This handbag can hold up to a 17 inch laptop and still has spare room for some paperwork as well. However, the neat thing about this handbag is that it converts to become a luggage! Basically, the handbag has integrated telescopic handles in the rear and two wheels on the rear base of the handbag. So, now I do not have to struggle carrying my heavy load on my shoulders. I can easily pull out the telescopic rails and roll my handbag away.
The look of this handbag is not truly to my liking. Does anybody know of any other makers of this handbag —luggage-in-one with more attractive designs? Please let me know!