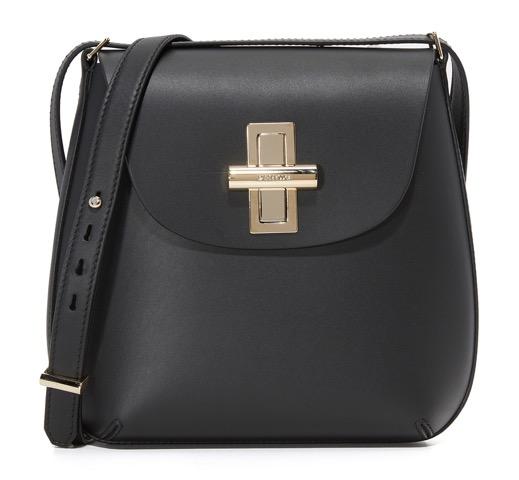 The past few fashion years have brought us so much variety in handbags; furry monsters and cartoonish "fast food cartons" have shared the runways with paired-down leather bags in muted colors, and have made way for everything in-between.
This upcoming season, if you're looking for something that is going to have a bit more longevity than your bags of seasons past, look no further to the pre-fall 2016 collections! There are some exquisitely simple black bags available that will easily see you through the next several decades!
Burberry Medium Honeybrook Derby Tote $1,395
This simple, soft-sided tote has that covetable look of luxury that will last a lifetime. An easy-access "shopper" design and simple gold hardware make this pebbled leather bag as beautiful as it is practical.
Jason Wu Suvi Shoulder Bag $1,295
For those who prefer a bit more structure in your day, this Jason Wu shoulder bag fits the bill. The subtle triangular shape is unique and plays-off the bold, geometric silver hardware and clasp closure for a striking yet timeless look. The shoulder strap is adjustable for you cross-body bag fans, so you can wear it exactly as you want it.
Jimmy Choo Mardy Hobo $1,495
For those of you who have fond memories of your favorite hobo bag from the 1990s, this Jimmy Choo Mardy Hobo will not only tick that box, but this time, it promises to still be around decades later.
This simple leather hobo combines the simple elegance of one of the more modern structured bags with the ease and bohemian flare of the hobo, and we think it's a winning combination.