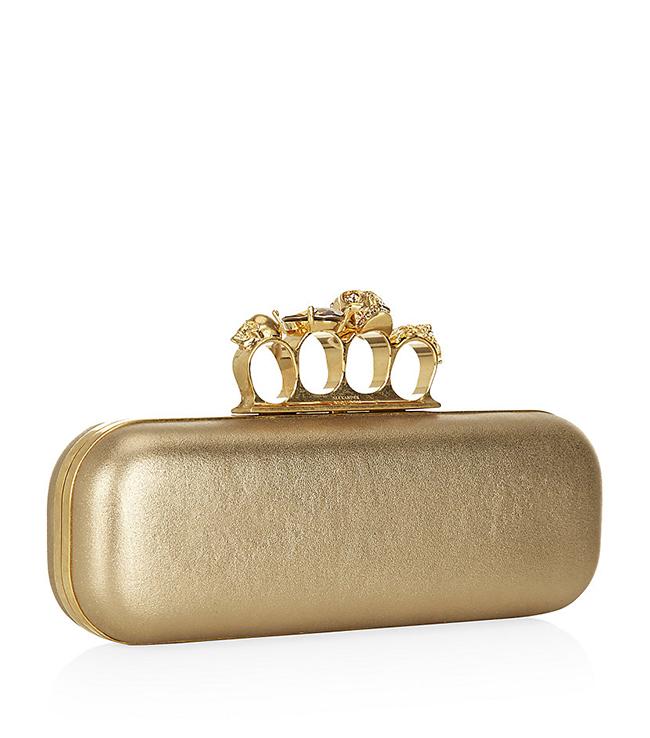 As any good fashionista will tell you, it takes a little (or a lot) of effort to look completely effortless, and a seemingly innocuous accessory such as a handbag can make all the difference. Feel completely out of your depth when you have to attend a fancy event and can't seem to find a handbag that works? Don't panic. These few tips on selecting and styling your evening bag or clutch will soon have you styling your looks like a pro.
If you can only remember one thing and one thing only about an evening bag or a clutch, it's that you should always look to purchase one that is in proportion to your body size. If you're small, go for something small and delicate. Plus sized? Look for larger, envelope-style clutches.
Many clutches also double as evening bags, and have a strap that is either detachable, or can be tucked safely away inside the bag if you prefer to use it as a clutch. If you do decide to wear it as an evening bag, avoid wearing it cross-body. This is a sporty styling technique that is best left for weekends and your day-to-day routine.
Even if you've selected a clutch that fits everything you carry in your daytime handbag, resolve to take only the bare minimum with you. Lipstick, powder, a credit card, and cash is really all you should need for a night on the town. Stuffing a small (or smallish) bag full to the gills is not only unsightly, it may cause you undue grief later in the evening as you accrue things that must be stored in your bag.