Temperatures all across the country have taken a noticeable turn towards the cooler days ahead, and right on time, our thoughts are starting to turn to Fall. Fall is truly one of the fashion industry's biggest times of year, and that is reflected in everything from the thickness of the glossy magazines that they produce to the selection of garments in your local main street shops. Here are three of our favorite Fall handbag trends, ripped straight from the Fall runways.
The handbag world is certainly not immune to the hype that leads-up to the fall fashion season, and this year we are going to see a lot of familiar designs on the runways and on the "must-have" trend lists. We've sifted through a whole lot of upcoming fall handbag buzz to bring to you what we think are going to be some of the most memorable Fall handbag trends for 2017.
The Clutch
It would be remiss to have a discussion about Fall handbag trends and not mention the clutch. This staple wardrobe item makes the cut every year, and for good reason – it is a party season staple, and a ridiculously simple way to breathe a little life into a look without expending a lot of effort. This beaded box clutch by Dior looks as good with a pair of ripped jeans and a tee as it does on the red carpet.
Fur is Back (again)!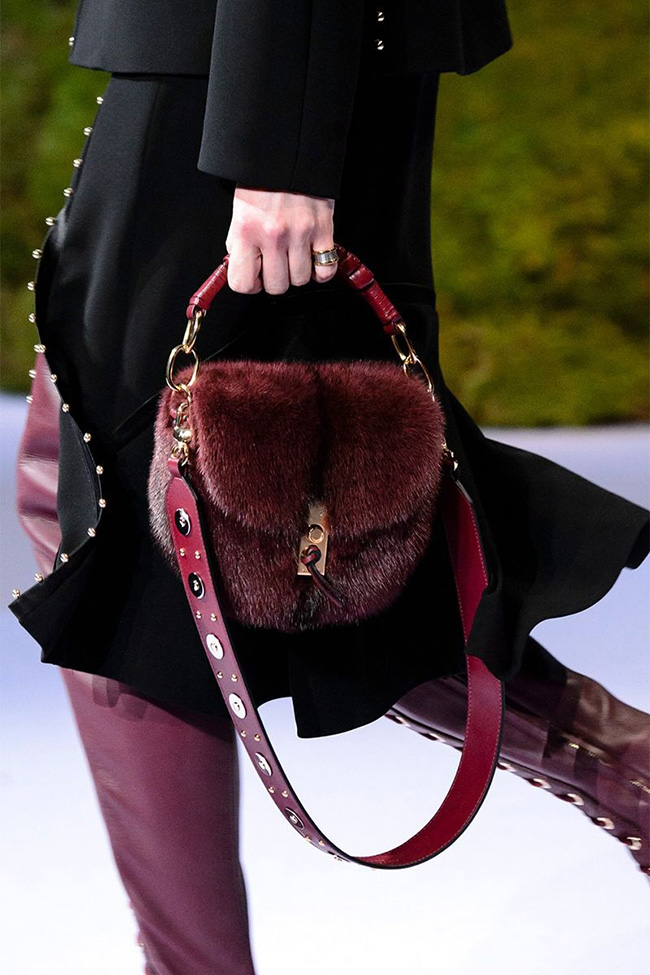 It would seem that the appearance of fur handbags on the runway is no longer a renegade trend, but rather a Fall staple. This season, we love this aubergine saddlebag version by Altuzarra. The color is rich and right for the season and also lends a sleek, elegant quality to the bag. It doesn't help that the boot pairing in this photo is absolutely amazing either!
Interesting Shapes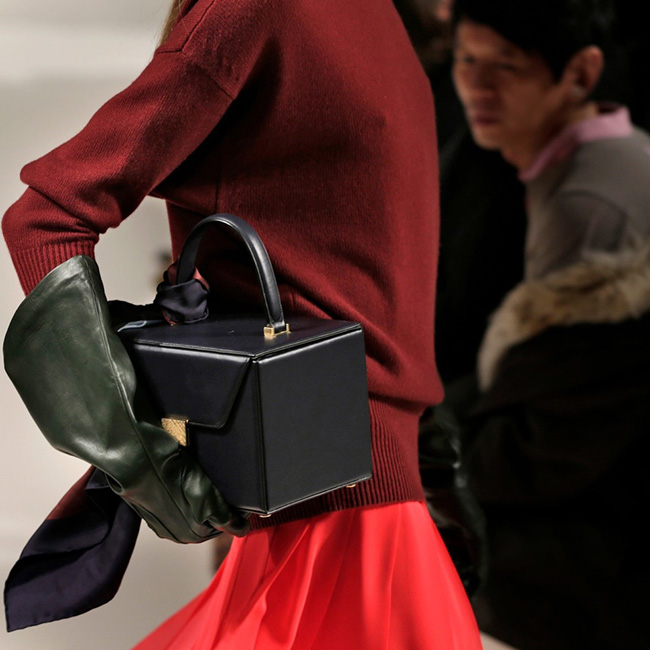 After a rise in popularity of rather quiet, restrained bags, it is nice to see some architecture once again hit the runway. This vanity case bag from Victoria Beckam not only has a unique edge to it, but appears to have the potential to make one very chic travel tote!