Recently, the venerable all-things-handbag blog PurseBlog ran a reader-led piece on handbag trends. But this wasn't just another seasonal trend article — quite the opposite. It was a piece on bag trends that we are quite simply tired of looking at. We found ourselves nodding in agreement with so many of the reader-inspired entries, that we couldn't help but share our top three picks!
Novelty Bags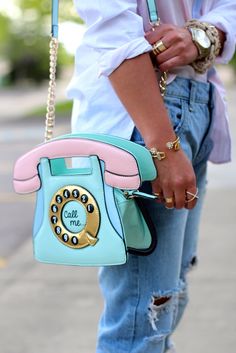 Purses in the shape of everything from squeezy bottles of honey to fuzzy monsters have been all over the runways for the past few seasons, and quite frankly, we're ready for something a bit more elegant and serviceable.
Micro Bags
We love the idea of a teeny-tiny micro bag more than the actuality of it. The reality of the micro bag is that they are impractical, don't fit many (if any) of the things you might want to carry with you on any given day, and are incredibly difficult to style.
Overly Expensive Bags
We completely agreed with the readers' comments about how exclusivity as a trend is classist and ridiculous in the year 2016. As one reader pointed-out, bags that cost upwards of $5,000 that lave less material in them than a t-shirt have got to go.