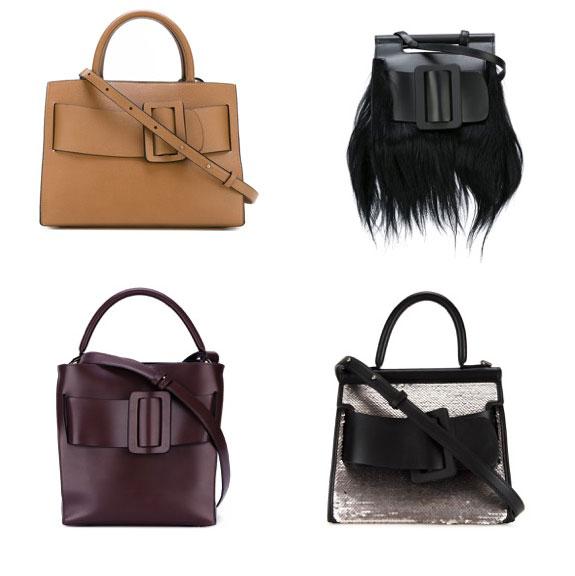 While any handbag fan can rattle-off his or her favorite luxury handbag brands such as Prada, Louis Vuitton, or Dior, those of us who love handbags are no less enthusiastic about a lesser-known brand that hits all the right sartorial notes. Sometimes, it even turns out that these smaller brands have been operating successfully under our noses for longer than we ever knew.
One such brand is BOYY. Launched in 2006, BOYY is the brainchild of designers Jesse Dorsey and Wannasiri Kongman, who met in New York City in 2004. The brand's webpage describes their ethos as having "steadfast spirit with an undeniably unique edge" - a combination that is clearly working for the brand, as they now are distributed internationally and have three physical retail locations.
This season, the brand is catching the attention of the fashion elite with their large-buckle totes; a design reminiscent of the Fendi B-Bags of the 2000s married with the pared-down luxury of Chloe, and the angular appeal of Celine. This season's popular leather handbag selection features bags like the Bobby and Devon totes, and are crafted from calfskin leather, lined in calf suede, and come with both top handles and adjustable leather shoulder straps.
The BOYY 2016 Fall bags start at about $700 for the smaller, fur-lined Romeo shoulder bag, and go up to $1,600 for the sequinned Carl tote. BOYY can be ordered on the BOYY website. If you happen to be in Bangkok or Copenhagen, you can visit them at one of their three retail locations.