Every single year, at about this time on the fashion calendar, the Spring shows have gotten us talking about what comes next. And every single year, there is a host of joyful colors, patterns, and all other manners of whimsy that seems to dominate the runways, filled with the promise of Spring.
For Spring 2018, all of these elements are readily available, and yes, there is the expected whimsy, but this time there is a notable difference - a decidedly utilitarian, athletic edge to many of the collections. One of the best examples of this is a pale pink soft messenger-style bag from Tom Ford. Part slouch Hobo, part gym bag, the decidedly feminine color of this bag has a softening effect, making it a remarkably versatile piece that can be worn with everything from your floatiest feminine silk dresses to a pair of skinny jeans and a skull and crossbones tee.
Love it or loathe it, the "athleisure" trend still resonates quite strongly through the Spring collections, with many of the offerings referencing classic duffel bags - but with a twist. Tory Burch had a particularly wearable collection of printed duffels that absolutely screamed summer fun.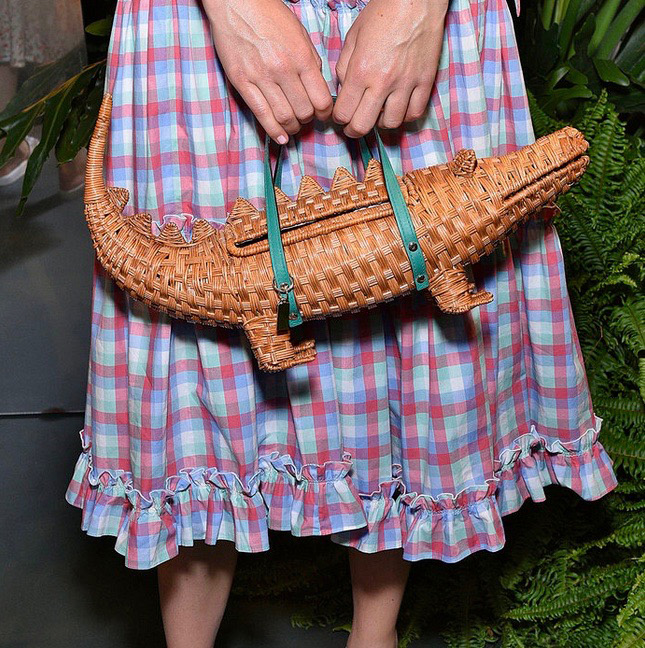 However, one of the biggest runway trends to grace the Spring 2018 shows was actually one that has been borrowed from classic Americana - the wicker handbag. Wicker bags, long thought of as an American Preppy's summertime staple, were shown in a variety of permutations, from the classic and unadorned round bucket-style bags at Ulla Johnson to the more playful, perhaps preppy-referencing alligator bag at Kate Spade.
All things told, if you've been looking to make an investment in a Spring handbag that will still look relevant several fashion cycles later, this may very well be the year that you should pull the trigger. There are plenty of well-made offerings that years from now, will still look as relevant as the day you brought it home.