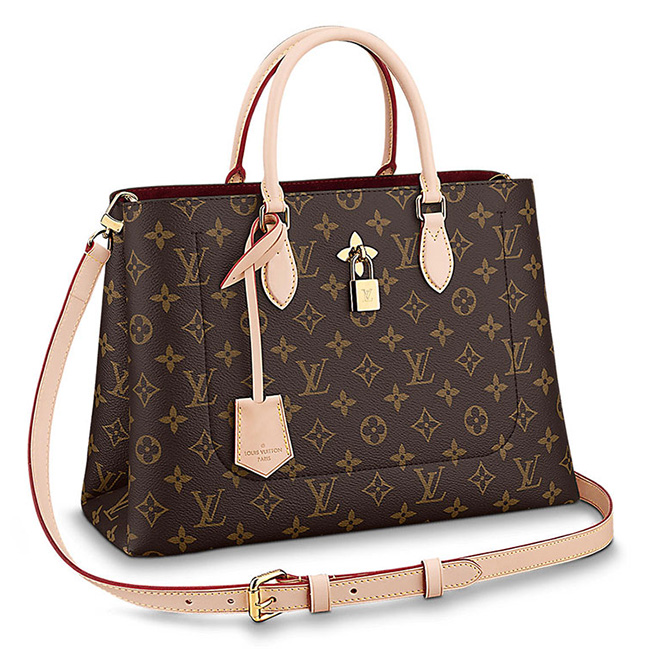 Just in time for spring (or where spring would normally be if you are living in a part of the world that is still being battered with late-season freezing temps and snow), iconic design house, Louis Vuitton has released yet another collection of must-have bags that is fanning the flames of a renewed interest in their famous logo bags.
The brand's creative director Nicholas Ghesquiere is practically singlehandedly responsible for the resurgence in popularity of the newly-released iconic LV logo bags – it is his sheer commitment over the last several fashion cycles to introducing several new logo bag design options that has piqued his audience's attention, and recent past logo bag capsule collections have been selling out all over the world.
There's a good reason for this. Ghesquiere's latest spring collection hits all the right notes; the bags are practically-sized to fit all of the trappings of daily life without being overly big, and they have a sleek, modern look to them that still retains a hint of classic appeal so they'll age well as style trends come and go. Design-wise, all of this season's flower bags share one design element – a Louis Vuitton gold padlock attached to a base in the shape of one of the design house's flower patterns.
Perhaps our favorite pick of this latest group is the Flower Tote – a sensible "shopper"-style tote with both top handles and a shoulder strap. This is a bag that will work well to and from the office, and have no trouble at all making the transition to a night out. But if you like it, I wouldn't wait. If Ghesquiere's previous logo bag capsule collections are anything to go by, these bags may not be around for very long!