Once upon a time, if a fashion insider described something as "tan" or "beige," it was most certainly not something that was intended as a complement. However, things appear to be changing. This season, there has been a virtual explosion of popular handbags in just about every shade of beigey-tan imaginable. It doesn't take a rocket scientist to figure out why this classic shade is so popular. As sophisticated as it is versatile, this time-tested neutral is available in every shade from the most delicate taupe hue to a rich, weathered saddle brown that will see you through many a season.
We've taken a look at some of the latest and greatest offerings from some of the most popular design houses, and come up with three of our favorite offerings (at three very different price points) that are available right now.
The Chloe "Drew" Textured Leather Shoulder Bag - $1,650
This utilitarian yet exquisitely feminine bag looks every bit the instant classic in textured tan leather - and it's even lined in suede! The gold hardware serves to elevate the look, marrying practicality and style in a way that has put this bag firmly on every fashion editor's must have list.
The Jerome Dreyfuss "Victor" Small Cross Body Bag - $995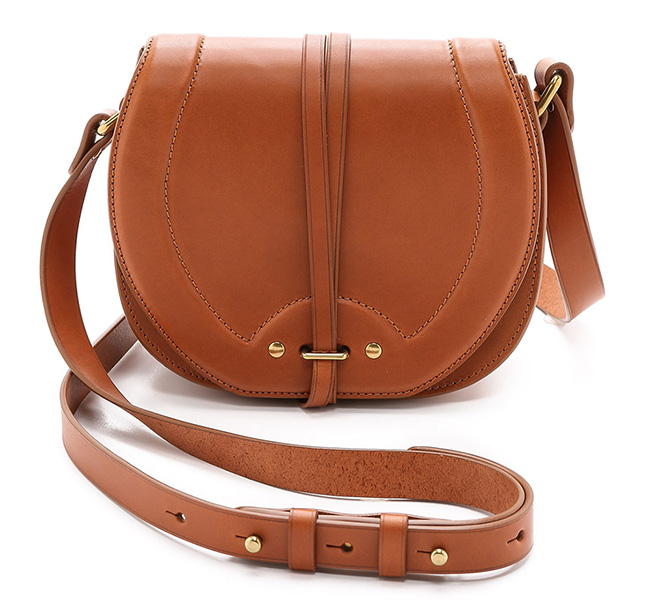 The saddle bag has been a popular option this past season, and we think that this Jerome Dreyfuss Victor bag represents the best of the best. The simplicity of this natural calfskin bag is its calling card; a magnetic clasp opens to reveal a single-pocket interior. We love anything that holds the promise of simplifying our lives, and the Victor bag does so with great style.
Madewell "The Transport" Leather Tote - $168
If you're ever in the position to have to choose a handbag gift for someone you'd never met, this should be the bag. A supple leather tote in rich beige never, ever goes out of style, and can be used for everything from a work and gym tote to the farmer's market shopper on a Saturday afternoon. This simple design has just the right amount of slouch to stay edgy, and the 8" handle drop means it sits in the perfect place, just below the armpit and high on the waist.