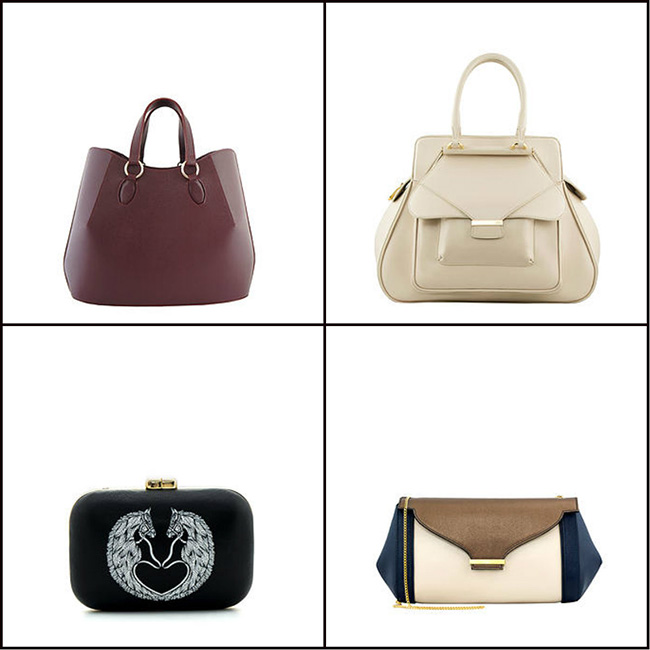 In the week ahead, there will be a new name in luxury handbags at London Fashion Week — Aevha. Surprisingly, the luxury leather goods brand has been around only a year now, but has enjoyed quite a bit of success thus far. As creative director Alice Horlick told fashion business magazine Drapers, Aevha has had an incredible first year, with "the support from investors, media, celebrities, and retailers both in the UK and around the world, has been overwhelmingly positive."
The UK-based brand, which specializes in Italian-made leather bags and clutches, owes at least a part of its newfound success to its very savvy approach to social media. Aevha recently met its financial goal of raising £150,000 to expand the line and increase production in only 39 days, and with only 79 investors. How did they do it? They used the very modern option of crowdfunding.
If you're not familiar with the term, crowdfunding (according to Wikipedia) is the practice of funding a project or venture by raising small amounts of money from a large amount of people, usually on the internet. In this case, the full amount needed was raised by a relatively small number of people, at least by crowdfunding terms. Popular UK-based crowdfunding website Crowdcube was the site used, and investors (all of whom must join the site to view the details of the investment) all were offered a tax break on their investment and 10% equity.
Aevha handbags are priced between £695 to £995 ($1,070 to $1,532) and are sure to make a splash at London Fashion Week.