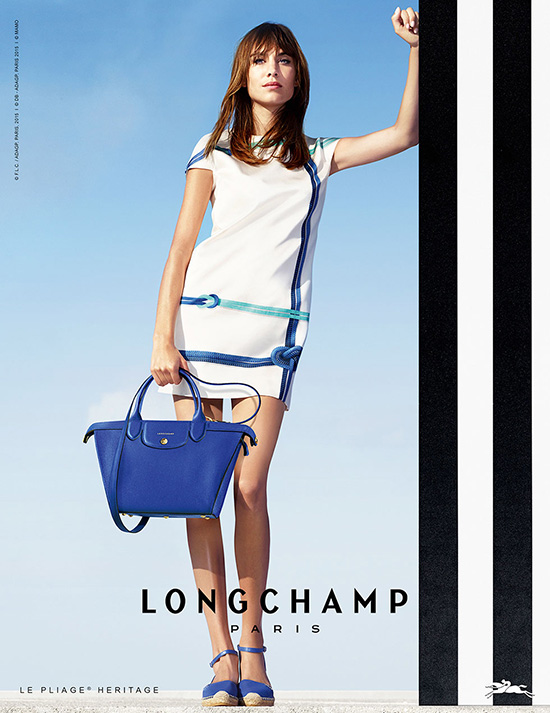 There is nothing that says spring like the introduction of the new. To usher-in the latest crop of new-season handbags, Longchamp has decided to introduce the new with not only a colorful new collection of bags, but with a familiar fresh face as the head of their campaign.
Model and spokesperson Alexa Chung is the face of Longchamp's spring campaign for the second year running. To kick off the campaign, Chung was in Paris in November, at the opening of Longchamp's new boutique along the Champs-Elysées. Chung's debut for the collection's new season came with the initial video, which showcases the brand's featured handbag style, the Pliage Héritage.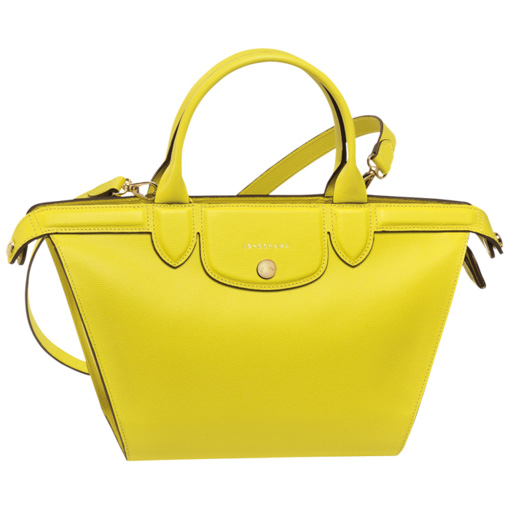 The Pliage Heritage is a practical and timeless leather tote with a removable leather shoulder strap. Longchamp has a long and storied legacy of leatherwork, and the Pliage is a testament to this part of the brand's history with its clean design, reinforced detailing, and rounded edges. The bag is a perfectly-proportioned medium sized tote, and as Chung was quoted as saying in an interview with vogue.com, the bag "is the perfect size in which to fit a small dog." The Pliage is currently available in seven colors, ranging from a vibrant lemon yellow to slightly more subdued heritage tan.
In employing Chung for her second new season campaign, Longchamp has once again successfully navigated the abyss that often exists for heritage brands between retaining a historic brand identity and a core customer base, and allowing the brand to flex with the times and be appeal to a newer, younger customer. As for the Pliage Héritage...well, we'll take one in every color please.