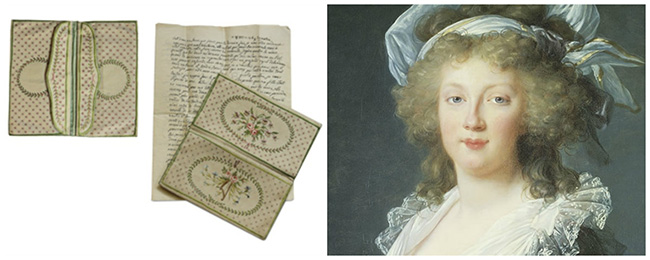 In 2014, storied auction house, Christie's, broke new ground when they hosted their first-ever designer handbag auction at their Hong Kong location. But it may surprise many handbag enthusiasts to know that the auction house has actually dealt in handbags before.
Back in 2008, Christie's Paris location hosted an auction that boasted royal memorabilia from the estate of the late Comte and Comtesse de Paris. The Comte de Paris died in 1999 at the age of 91. He was a direct descendant of the controversial Duc d'Orleans, and like the Duc before him, was also widely thought of as a controversial figure. This was almost assuredly due to his persistence and insistence on spending much of his energy trying to restore the French Monarchy to its pre-revolution glory.
After the Comte's death, his heirs sued his long-time mistress, claiming that the Comte had illegally diverted a large portion of his fortune to her. The estate never fully recovered from this legal assault. A few years later, after both the mistress' and the Comtesse's death, many of the artefacts left in the estate were put to auction.
It is this series of events that is how one silk purse, embroidered by none other than Marie Antoinette herself, ended up at auction at Christie's in the summer of 2008. The dethroned Antoinette apparently was very skilled at her embroidery. She created the design of the purse while she was jailed in the tower of the Temple during the French Revolution. The small silk purse, no larger than a chequebook clutch, was originally expected to garner between €16,000 and €20,000. On the day of the auction, the purse went for € 97,700.
What is perhaps the most delicious twist to this tale and a home run for any collector of historical artifacts of any kind is that Marie Antoinette considered (rightly) the Duc d'Orleans to be her arch enemy. It is fitting then, that her impeccably-embroidered silk handbag was the star of the show, all those years later having been taken away from the family of her enemy.