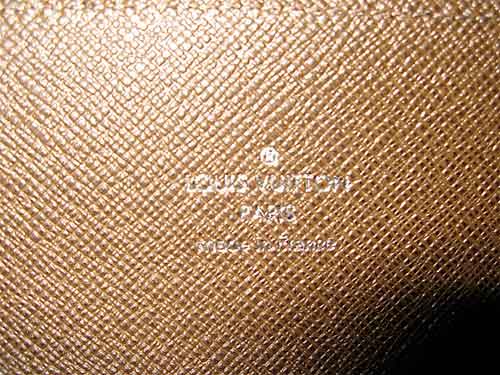 Having owned several Louis Vuitton handbags, I never realized where my handbags were made. Just today, I took a look at my Louis Vuitton Neverfull GM in the Damier canvas and noticed that it was made in USA. This was quite shocking for me, so I quickly looked for my Louis Vuitton Speedy 35 and was astonished to see that it was also mae in USA. I had one more Louis Vuitton handbag to examine before I could make any rash assumptions, so I went digging for my Louis Vuitton Popincourt Haut. With great dismay, it was also made in USA. What is going on here?
I know that Prada, Gucci, Fendi, Ferragamo are all made in Italy. Wait a minute, or are they? I'm no longer too sure of this fact. I thought one of the primary reasons why Louis Vuitton was so pricey was because they were made in Paris. Now that I know that my bag was made in the USA, this makes me feel that my bag is not much different from an ordinary inexpensive Dooney & Bourke or Coach handbag.
After doing some more research, I found out that Louis Vuitton has factories in USA, Spain, and France. I hope this blog post was informative and eye-opening for y'all. Let me know if any of you know where other designers make their merchandise.