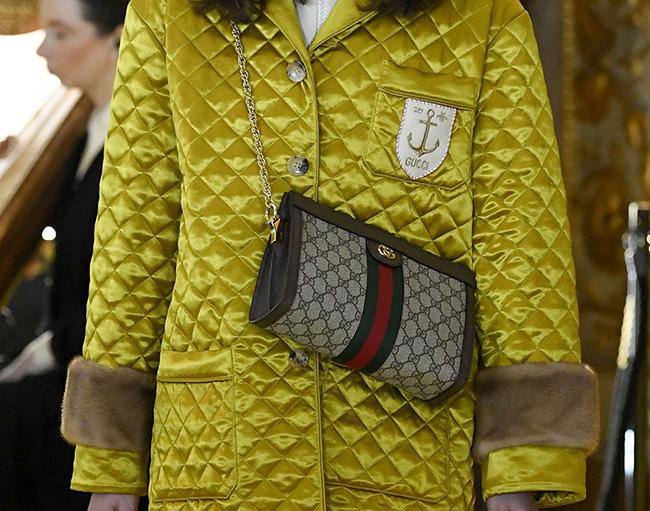 Back in the 90s to early 2000s, the emergence of the status bag meant that on any given day, you could walk down the street and see logos staring back at you from just about every handbag slung over just about every shoulder. However, these showy bags soon fell out of favour as our fashion sensibilities turned to the more pared-down minimalism of the late 2000s.
Lately, murmurings in the fashion world are alerting those in the know to the fact that all this may be about to change. If the Spring 2018 runways were any indication of what is to come, we could very well be in for a revival of the logo handbag craze, begging the question, will handbag enthusiasts willing to go along for the ride a second time around?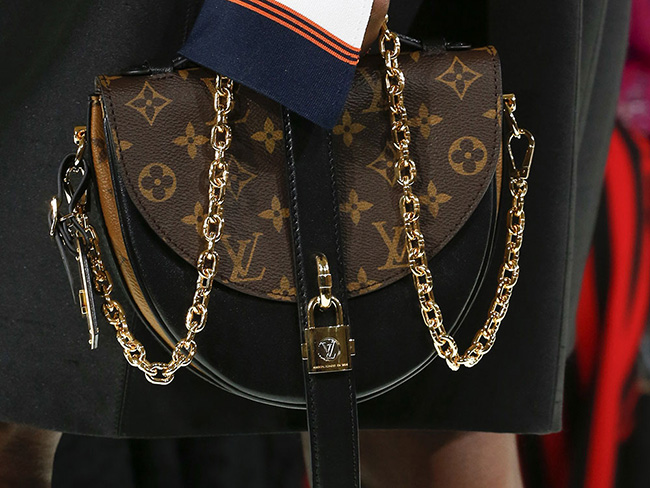 Designers are hoping so. At Louis Vuitton, their iconic LV logo print was spotted on a few of their angular new season bags alongside some shiny brass hardware that we've not seen in any abundance since the heyday of the "it bag." At Gucci, designers even took it a step further and rehashed many of the elements of their classic logo bags with their 2018 Cruise collection; cross-body bags made from their classic "double G" fabric, with the addition of the iconic Gucci red and green stripe. The humour infused in these new season bags indicates that perhaps these high-end brands are injecting a bit of levity into their handbag games - as if almost parodying their own logo-heavy successes from "back in the day."
It seems now even mid-priced bag designers are trying to jump on the logo bandwagon. Coach has just introduced their Patchwork Cross-Body bag with a subtle background of their famous "c" logo. While historically logo prints have really only been an aspirational purchase in more expensive, luxury brands, it is perhaps too early to tell if mid-priced staples like Coach will be able to renew interest on their once-covetable fabric logo bags. I suppose all we can do is wait and see.