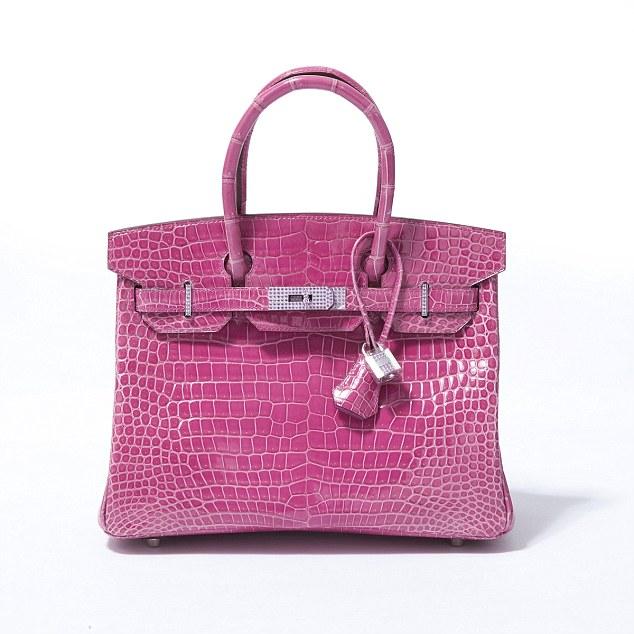 Even those who are apathetic about fashion will have heard about the Hermes Birkin bag by now; It has been a pop cultural phenomenon for at least a decade, and its popularity certainly shows no signs of dropping-off any time soon.
The Hermes Birkin bag has come to be more than just an expensive handbag, it is a symbol of exclusivity; a way for people to signal to the outside world that they have the kind of disposable income that allows them to spend upwards of 25 grand on a handbag.
This latest offering is so exclusive that it isn't even available in stores. The bag will be sold on Vestaire Collective's website, and will be available on a made-to order-basis.
So what makes this Birkin stand-out amongst all of its peers? Well, perhaps most significantly, the price. The pink alligator skin Birkin is set to go for $210,000, roughly the same price as an Aston Martin. What, you ask, could they possibly do to a handbag to make it cost that much? For starters, the materials Hermes has used have heavily informed the price point. The bag is crafted from an exotic alligator skin, is all hand-dyed and hand-sewn, and is embellished with rubies on all of the hardware, making it one of the most expensive and exotic handbag offerings Hermes has done to date.
In addition to the exclusivity of the product, there is another factor that has catapulted Hermes into the limelight with their latest Birkin offering. While most luxury items (like that Aston Martin) depreciate in value once they have been purchased by an owner, designer handbags have been known to retain up to 75% of their value, and Hermes Birkin Bags, when kept in good condition, sometimes don't depreciate at all. Now that's what we would call a good investment!