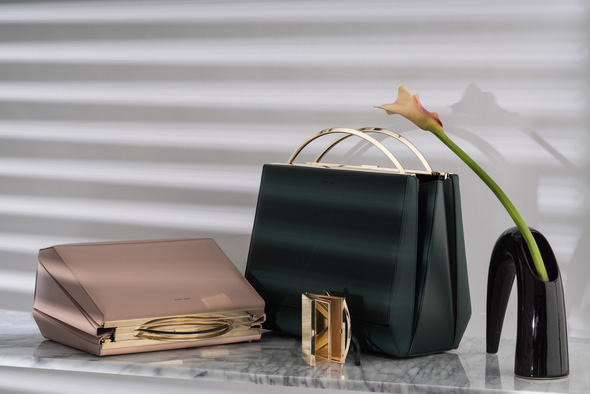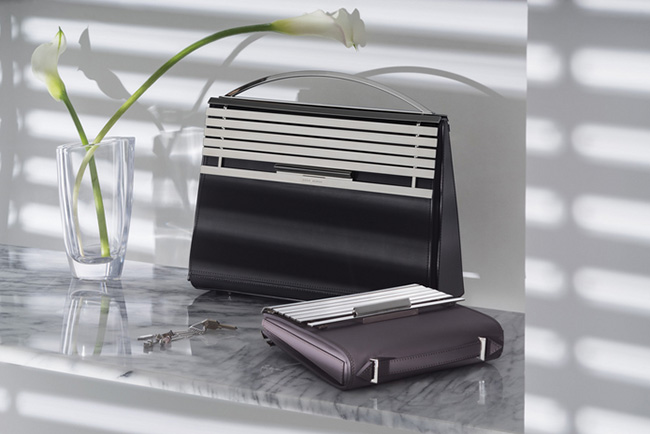 For those who like to keep a finger on the pulse of the world of fashion and accessories, the name Eddie Borgo will likely have a familiar ring to it. Eddie Borgo started his eponymous company in 2008 as an American-based luxury jewelry line. The brand's edgy mix of rock and roll influences, bold geometric shapes, and clean architectural lines have become a bit of a calling card for the brand. It is now available at over 200 high-end retailers around the world.
On the heels of his success as the head of his jewelry brand, Eddie Borgo has decided to spread his creative wings once more with a line of handbags. Debuting this year, the five-style handbag line, which was inspired by the industrial design of the 50s and 60s, was two years in development. Borgo and his team put a lot of thought into the new line, from consulting with hundreds of women as to what they like to carry in a handbag to attending industrial design conferences for inspiration.
The attention to industrial design in particular seems to have paid off, as the new line is created out of materials that are long-lasting and weather resistant (rubber and latex), and boast a bevy of aluminium hardware accents to keep the weight of the bags to a minimum. Perhaps most notably however, are the clasps, closures, and strap adjustments; they are all designed in a way that allows the user to manipulate them using only one hand, ensuring that you will never have to set down that glass of champagne.
The Eddie Borgo handbag line will start at $990.