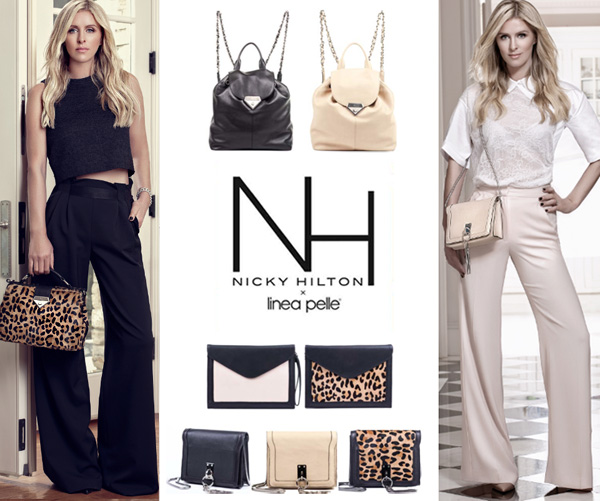 This past September, hotel heiress and "other Hilton sister" Nicky Hilton has launched a capsule collection with Los Angeles based leather goods brand Linea Pelle. The brand's vision is to create leather goods for women who appreciate the perfect marriage between style and function, a philosophy which has seemingly suited Hilton's design point-of-view quite well.
Hilton has been quietly designing for nearly a decade now, and has quite a few collaborations under her belt, as well as the newly-released popular style book, "365 Style". There were several factors that drew Hilton to working with Linea Pelle, not the least of which is that it is still a family-run business. In an interview with Fashion Times, Hilton was also quoted as saying that on a recent tour of the brand's L.A. Factory, she was particularly impressed with the quality of the leathers and hardware along with the brand's mission of keeping their accessories pragmatic and attainable for the modern woman.
Her main focus with the line was to design a collection that would appeal to "stylish, classy girls" of all ages, and create a collection that would have a bit of longevity; that you would want to keep in your closet for decades to come.
Hilton has done just that with this capsule collection. The color palette is classic, with touches of leopard, black, camel, and bone that will work in just about any season and with any look. The shapes are clean, geometric, and timeless, and best of all? The price point is very reasonable. The Nicky hilton x Linea Pelle line is priced from $170- $420.