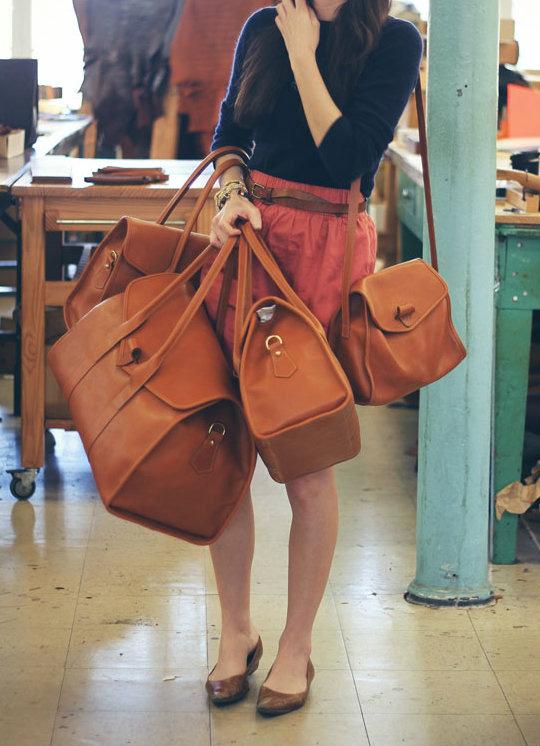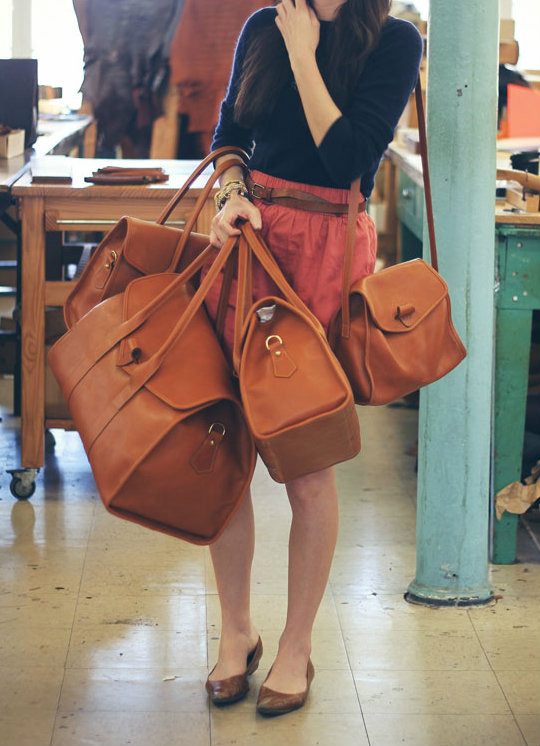 While admittedly, handbags are getting a lot more user friendly than they were back in the heyday of the gigantic 90's "it" bags, there are still quite a few designs on the market that could pretty easily hold a significant amount of the contents of your home. Tablets, smart phones, water bottles, cosmetic cases, books - all of these things have significant weight to them, and if that load is improperly balanced, you can find yourself the unwitting victim of a repeat stress injury from nothing more than your daily slog to work or school.
Thankfully, if you need to carry a significant amount of stuff with you on a regular basis, you do not necessarily need to succumb to a future of back twinges and pinched shoulder muscles. We've looked into it, and with a few easy adjustments and some smart design choices, your bag can be as ergonomically friendly as it is stylish.
For bigger, heavier loads with more weight, a backpack is your best bet. Luckily, backpacks enjoyed a resurgence in popularity not so long ago, so you should have plenty of stylish options available to you. When fitting a backpack, a few things to remember:
- Wear the backpack on both shoulders, never slung over on just one shoulder.
- The backpack should sit high on the back, never bouncing against the derriere or hitting you in the small of the back.
- Choose a backpack design that has wider straps and many compartments so that the weight of the bag can be evenly distributed.
If a backpack isn't an option for you, there are still a few things that you can do with more traditional handbags to help prevent injury.
- If you are an avid handbag collector, change-up which bag you carry more often. This will distribute the weight you are carrying differently, allowing more varied muscle groups to take the workload.
- Invest in a few cross-body options, which help distribute the weight. You may find that with a really heavy cross-body bag, you may need to switch which shoulder it rests on if you are on your feet for long periods of time.
- Consider your shoes. A heavy handbag coupled with a vertiginous pair of heels throws your gait off twofold. If you are able, put those pumps in the bag, and wear something a little more serviceable while in transit.