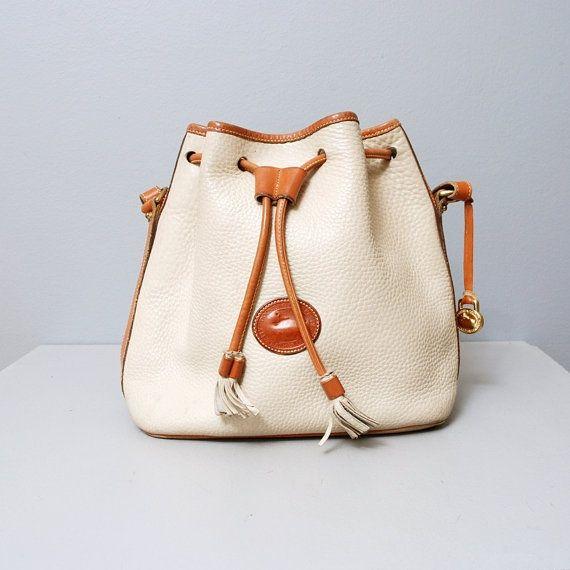 While everyone thinks of the late 90s and early 2000s as the era of the "it" bag, women have been mad about bags for much longer than that. In many ways, the handbag craze really is an extension of how we as consumers have come to associate our consumption with our tastes, social status, and lifestyles. There is perhaps no better era that provides a better example of this than the 80s.
Known now as the "me decade", the 1980s were a time of prosperity for many, and it was during this time that women really started being heavily influenced by designer labels, and were willing to pay top dollar for them. Classic high-end labels like Chanel, Gucci, and Louis Vuitton were popular then (as they are now), but during this time, brands like Coach, Dooney and Bourke, and Vera Bradley also surged in popularity. These brands marked the arrival of a new kind of luxury handbag; one that while pricey, had a slightly more attainable price point, and therefore appealed to a wider selection of the population. Some of the top sellers in this new market included the Coach Station Bag, and the Dooney & Bourke drawstring bucket bag.
Savvy handbag consumers learned to recognize the finer points of these brands as easily as they were able to identify the Louis Vuitton "LV" logo or Chanel's double-c's. The embossed duck logo of Dooney and Bourke, the subtle leather hang tag that hangs off of the side of a Coach bag, all of these things became the new status symbols during the 80s, and many of them remain so to this day.