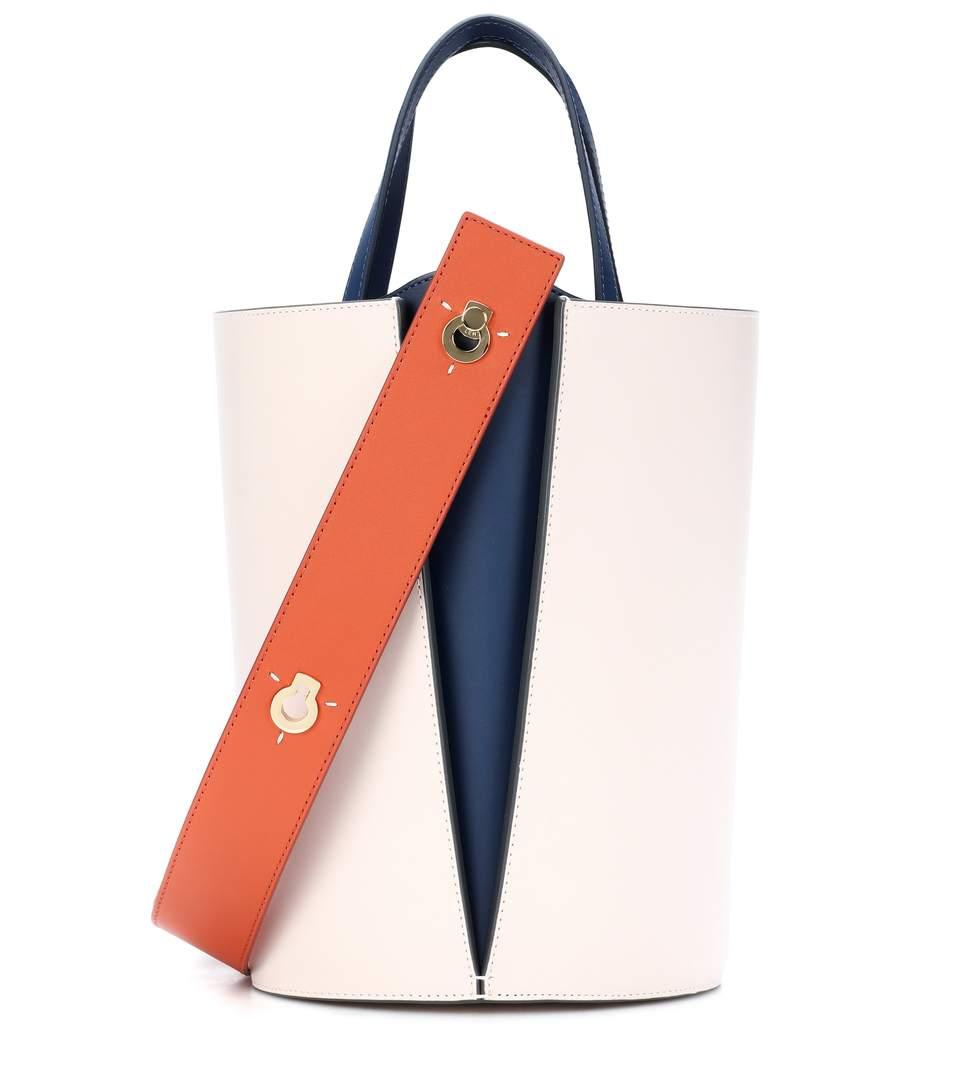 Many brands dream to become successful after posting their products on Instagram; being famous on Instagram is one thing, but making bank out of it is another. In the age of digital media, reaching consumers via social media is highly effective as the reach is more intimate and is convenient in an age where consumers are leading busier lives than before. These three emerging handbag brands are the best examples of how Instagram has helped them sky rocket to success.
STAUD
Based in Los Angeles, between 2016 and 2017, their revenue went up by 400%, with direct-to-consumer marketing making up 90% of its sales.
DANSE LENTE
This line launched in the spring of 2017, within only a few months, orders from wholesale vendors increased by 2,160%.
Known for its structural, oversized "Lorna" bucket bags that retail for £485 (about $630).
CULT GAIA
Launched in 2012, between 2016 and 2017 their revenue has grown over 850%. Famous for their Ark bags.
Source: https://www.businessoffashion.com/articles/intelligence/three-instagram-famous-bag-brands-with-a-new-formula-for-success

"It has never been cooler to wear an unknown or emerging brand," says Lisa Aiken, retail fashion director at The Net-a-Porter Group.

"Affordability is definitely a factor," Foster says. " [In recent years] we saw luxury bags reach extremely aspirational price points that priced many fashion forward consumers out of the market, which created a bit of a gap in the market for leather bags that are still an investment purchase but that aren't going to break your bank account."

"[This] emerging group of designers are developing products that identify with today's consumer by offering uniqueness and exclusivity that has been diluted in the luxury handbag market," says Sara Wong, divisional merchandise manager at Peddler Group, which is responsible for the buy of all bags, shoes and accessories at Lane Crawford.
Final Thoughts: Social Media has really paved the way for businesses, making it easier than ever to put themselves out there. Some would say without Instagram, their business or identity would be nothing. I would highly advise any brand to have an Instagram account to boost their market outreach; however, though I could only see Instagram growing bigger, it would be wise not to immerse yourself into Instagram too much, as social media platforms in the past has waned its popularity when newer platforms comes into play. It would be best for brands to have multiple strategies to have a well-rounded success. It's about taking advantage of the right resource at the right time; and being able to adapt and evolve to the ever-changing society. Just like with newspaper advertising, its glorious days has been long gone, but brands would not have been where they are now if they hadn't, and brands are able to upkeep their branding by evolving to strategies such as using social media. Consumers these days are likely to discover their new favorite handbag brand on Instagram. Now is definitely the right time to Instagram.