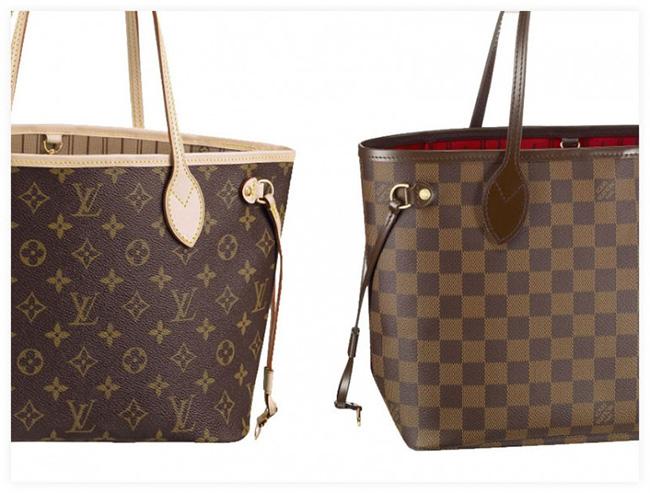 There isn't a handbag enthusiast alive who wouldn't recognize the classic patterns of the Louis Vuitton brand; these classic coated canvas handbags (especially the Monogram and Damier lines) have been in production since the late 1800s, and are instantly recognizable. But what exactly is coated canvas?
It comes as a shock to a lot of people when they find out exactly what the popular Louis Vuitton coated canvas handbags are made of; Louis Vuitton coated canvas is essentially a layer of cotton canvas that has been treated with the well-known plastic derivative PVC (polyvinylchloride).
While many people are actually aghast at how expensive the Louis Vuitton coated canvas bags are when the true raw materials are revealed, there is an important distinction in how a Louis Vuitton coated canvas bag is made when compared to how your average fast fashion, high street handbag is made. The meticulous craftsmanship of the Louis Vuitton coated canvas bag is really where your investment lies. According to the company, an authentic Louis Vuitton bag or wallet goes through more than 100 stages of production before it is ready to hit the retail shelf.
All things told, the PVC coated canvas of Louis Vuitton bags is much lighter weight than the average luxury handbag, making it much easier to carry and a great choice if you suffer from back or shoulder problems. Although leather is still used in the construction of the bags (the reinforcing trim is still made from leather) as a whole a Louis Vuitton coated canvas bag is much more durable than your average leather or fabric bag, making it a very sound investment.