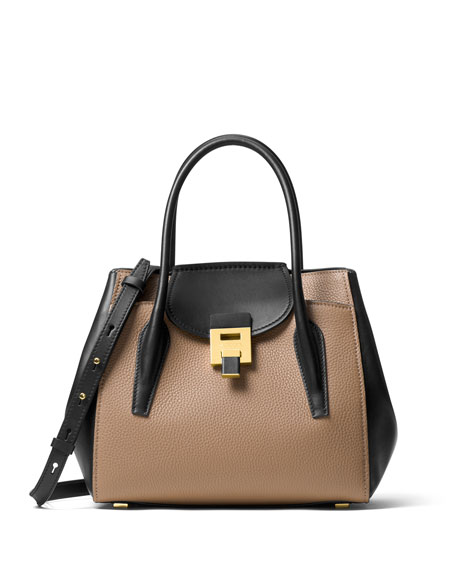 There are a few names in the fashion and accessories world that can celebrate almost certain success with any new launch. Perhaps at the top of that list is none other than American designer Michael Kors. Kors is truly the embodiment of the American Dream, and has built his empire from the ground-up, having started his career as a model, actor, and when his sensibilities turned to fashion, a window dresser at the iconic New York City department store Bergdorf Goodman.
After turning his attention to the fashion world, Kors enjoyed a particularly good amount of success with his accessories lines, particularly his handbags. Among some of his most popular designs are the Camden shoulder bag, the Grayson large satchel, and most recently, the double-handled Hamilton tote bag.
Kors fans will be pleased to hear that the designer is currently in the final stages of planning the launch yet another classic bag to his growing repertoire. The Bancroft bag will hit the stores in the middle of August (although some are available now online and at limited retail locations), and if the preliminary buzz is anything to go on, it's going to be another instant must-have. Like the mega-popular Hamilton bag, the Bancroft is a double-handled tote with a detachable shoulder strap. However, unlike the Hamilton, the Bancroft has edges that fold-in, lending it the appearance of a demure, 50's era frame bag when worn in this configuration. The Bancroft is available in a host of neutral leathers, from beige to saddle tan, navy, and white. Some models boast contrasting trim and animal skin finishes, and all of them sport a sleek brass closure clasp with the Michael Kors logo on it.
Pricing for the bags, which are sized in small, medium, east-west orientation, and large, start at $825 and go up to $2,500 – more if you are lucky enough to secure one of the more rare, limited edition versions that will be available throughout the launch.