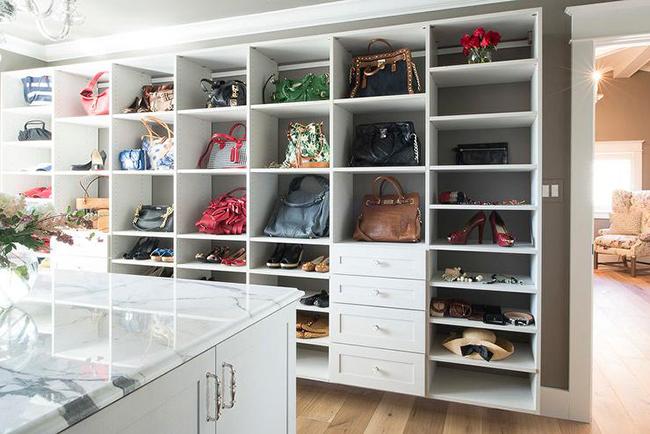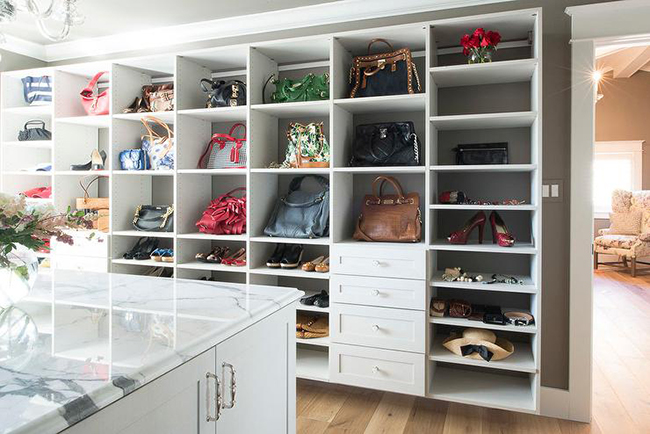 Having been writing about the fashion and accessories markets for some time now, I was under the impression that I fell pretty firmly into the "above average" category when it comes to my knowledge base, but apparently even a self-proclaimed expert is never done learning. Having been told for years that emptying and then hanging my handbags was the best method of storage, a happenstance browse of the Christie's auction house website earlier this week found me voraciously devouring an article telling me that just the opposite is true. So in the interest of education (and with a nod of gratitude to Christie's), here are three tips on how to best store your favorite investment handbags when they're not in use.
Do NOT hang your bag from the handles
Apparently hanging your bags from the handles, even when emptied of its contents, will stretch both the handles and the body of the bag. The optimum way to store your bag is to empty it, stuff it full of tissue paper (no newsprint - too messy!), then stack it neatly on a shelf, without touching other bags or accessories - we'll get to that in a minute.
Do use a dust bag that breathes
If your bag did not come with a dust bag made in a breathable fabric, you can substitute a pillowcase. Make sure that your bag is big enough to cover your bag without bending it into any strange shape - that will warp it over time.
Do give your bags some space
When placing your dust bag-covered handbag on the shelf for storage, don't overcrowd your shelves. If your bag is stored on a crowded shelf where heavy hardware from other bags is pressing into it, or perhaps the handles are too tall to fit on the shelf, your bag's shape will warp over time - find another place to store your bag.