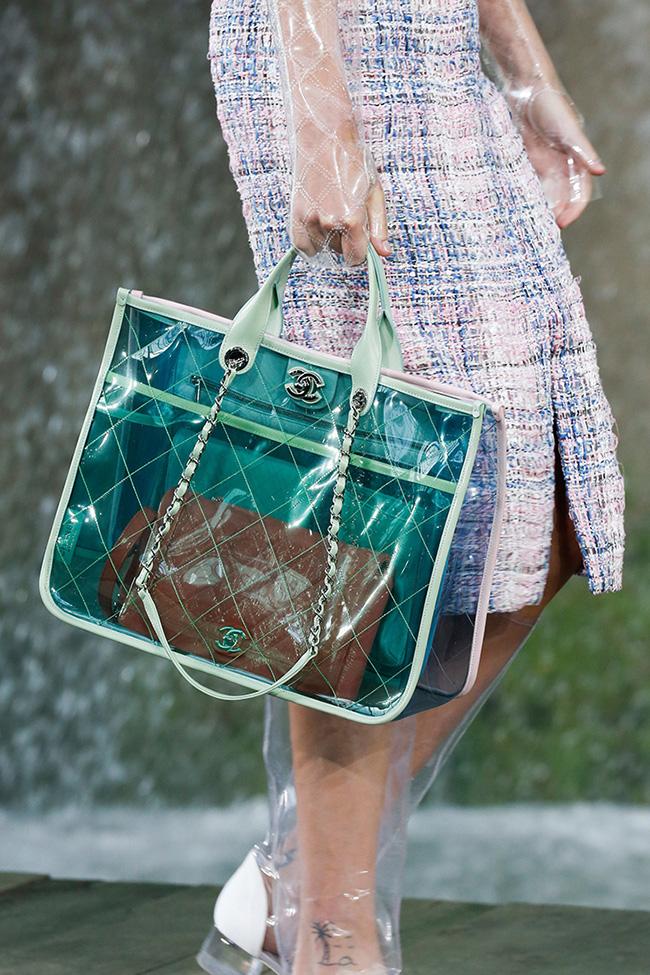 Every season around this time of year, all of us are ready for something fresh. The weather is frigid and grey, many of us have been under the weather, the heavy black and grey clothes we've been relying on all season are starting to add to the seasonal funk we find ourselves in. That's why the arrival of the fashion world's announcement of the upcoming seasonal trends is met with such anticipation; it holds all of the promise of a colorful flower about to open.
This spring, the fashion cognescenti have declared several trends that will both add a dose of color to your life, and likely make use of pieces that you already have in your closet. So take stock of your wardrobe, spread your handbag collection out on top of the bed, and let's start planning for spring!
Trend #1: Ice Cream Colors
While this spring season certainly can't boast being the first-ever spring season to popularize geltato-inspired pastel hues, we are very much looking forward to this season's twist; the monochromatic layered look. Take inspiration from your favorite pastel handbag and layer-up in that shade for a multi-dimensional yet monochromatic effect!
Trend #2: Transparent Plastic!
Yes, you heard us right. Plastic. It's a thing this season. Reminiscent of the mod trend of the 60s, dresses, boots, coats, and yes, handbags that can be wiped clean of grime with little more than a swipe of a cloth were seen on the runways at Calvin Klein, Chanel, and Valentino, to name a few. While we recognize that a clear plastic handbag that reveals your secrets to the world might not be everyone's cup of tea, we fell in live with Chanel's large transparent tote with it's green-tinted hue. A great size to take to work or to the gym, the tote is just tinted enough for a bit of privacy as to its contents, while being colorful enough to pay homage to the season.