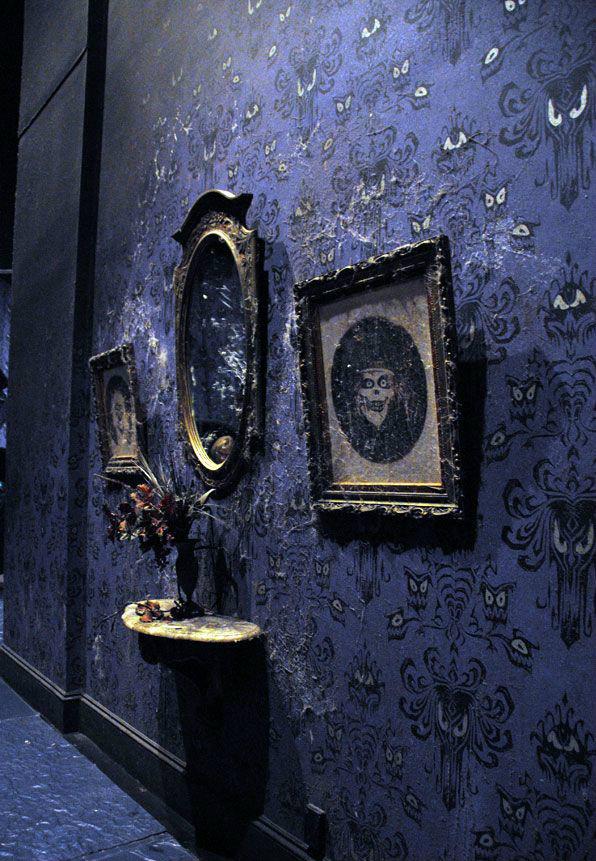 While every year, handbag designers crank-out a certain number of limited edition bags, it is very rare that you would ever hear the word "theme" associated with these bags. However, there have been several instances of limited edition bags over the years that are just that. Whether they have been designed as a part of a larger project or simply inspired by something iconic and recognizable, these bags have a definite theme, and we love them all the more for it. There is one in particular that has recently caught our attention again, and we think it's the perfect blend of elegance and fun!
The Dooney & Bourke Haunted Mansion Handbag — 2013
The Haunted Mansion four bag collection was designed as a part of a new capsule collection of merchandise Disney had commissioned for their retail outlets in 2013. It is based on Disneyland's thrill-seeker adventure experience, the Haunted Mansion. Disney Design Group artist Mark Seppaia worked with Dooney & Bourke to create the designs, which captured perfectly the ghostly silhouette of the mansion with the wallpaper-like print that also mimics the attraction's logo. The collection consisted of a large tote, a medium-sized shopper with external pockets (the most popular, called the "Smith" bag, a "letter carrier" pouch, and a wristlet.
The popular "Smith" bag initially sold for $330 in the Disney retail outlets when it launched. It was so popular that Disney put a one bag per day limit on purchases, to ensure that their stock would not become depleted too quickly. Today, these hot-ticket collectors' items can still be found, although since they are no longer available at The Disney Store, the price has gone up considerably since the initial launch. They are available on Amazon for $570, and can also be found on Ebay. Bidding on these popular handbags will start at about $350.