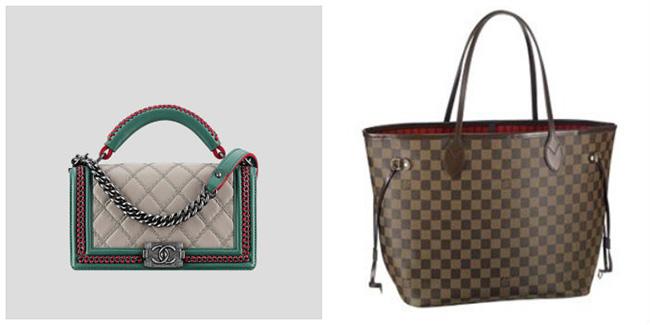 While making the decision to treat yourself to an investment-tier designer handbag is a commendable one, there is a bit more to it than just choosing the latest and greatest "it" bag that's garnering the most buzz. An investment bag is just that; an investment. As such, it would be remiss not to consider the potential resale value of a particular designer bag; after all, you never know what life will throw at you or what your tastes might be like years from now. While we certainly wouldn't want to stand in the way of someone having the bag they have always dreamed of for the sake of a percentage of resale value, a little handbag education never hurt anyone.
Chanel Boy Bag ($4,200)
Like you probably did, we readily predicted that Chanel would appear in the top three. But full disclosure; that's where our predictions ended. We would have banked on the classic 2.55 flap bag as the top resale pick, but are even more thrilled to see that it's the 2.55's edgy (and roomier) cousin, the Boy Bag, that's the resale favorite. The Chanel Boy Bag holds on to approximately 80-84% of its resale value.
The Louis Vuitton Neverfull Tote ($1,200)
The Neverfull tote is one of Louis Vuitton's most popular bags, and it's easy to see why; it's roomy and fuss-free, yet has that unmistakable aura of luxury about it that solidifies its place as one of the giants of the designer bag world. The Louis Vuitton Neverfull Tote holds up to 80% of it's resale value. But a quick word of caution; look sharp! These bags may hold their value, but they certainly don't last long when there is one on the secondhand market.